TM
Telekom Malaysia Berhad ("TM" or "the Group") today announced an internal reorganisation which involves the transfer of its business in Malaysia to a single operating entity named TM Technology Services Sdn Bhd ("TM Tech"). The internal reorganisation is anticipated to complete by 31 December 2023.
The reorganisation – which includes Unifi, TM One and TM Wholesale, among others – marks the next phase of the Group's transformation to be the enabler of a digital Malaysia, and to further improve its operational efficiencies, streamline processes and simplify customer touchpoints to provide a more seamless customer experience.
Incorporating its diverse businesses under TM Tech will also reinforce TM's Fixed-Mobile Convergence leadership, offering integrated fixed broadband, mobile services, data services, digital content and innovative solutions to communities, businesses and the Government.
Group CEO, Imri Mokhtar said, "As digital lifestyles, increasing competition and stakeholder expectations reshape the industry, consolidating these businesses into one operating entity will allow us to serve our diverse customer segments better and deliver their needs more quickly.
"Consolidating our suite of connectivity and digital offerings will also enable us to easily tap into the right combination of solutions to meet the unique needs of individual lifestyles and businesses."
"Furthermore, this reorganisation aligns us to industry best practices and will improve TM's competitive edge among Malaysian and international Telcos and digital players, as we continue to pursue our aspiration of becoming a leading human-centred TechCo," he added.
Under TM Tech, consumers will continue to enjoy the fastest and widest all-in-one connectivity and digital content. Enterprises and the public sector will also benefit from TM's digital and smart solutions, including cloud and data centres, cybersecurity and smart industry offerings. The operating entity will also continue to champion TM's nation-building efforts in expanding and modernising the country's fibre network, data centres and submarine cable systems.
TM Tech will be led by TM's existing senior management team and will bring together its diverse talents under a single company, encouraging greater agility and cross-functional collaboration to improve service quality.
Imri explained, "Our Warga TM will remain the execution engine for TM and the country's digital transformation. While our workforce will be realigned to this single operating entity, employee functions, entitlements and benefits will remain unchanged."
Similarly, all of TM's partnerships, vendor and service agreements will remain in effect.
Telekom Malaysia Berhad will now serve as an investment holding company for this operating entity, with all other subsidiaries within the Group to remain status quo.
"Beyond TM's own growth, this reorganisation strengthens our role in advancing the country's digital transformation and to serve our customers in a more cohesive manner. While it marks a new milestone in our continuous transformation, we remain anchored to our purpose of enabling digital inclusion, opportunities and progress for all," Imri concluded.​
YOU MAY ALSO LIKE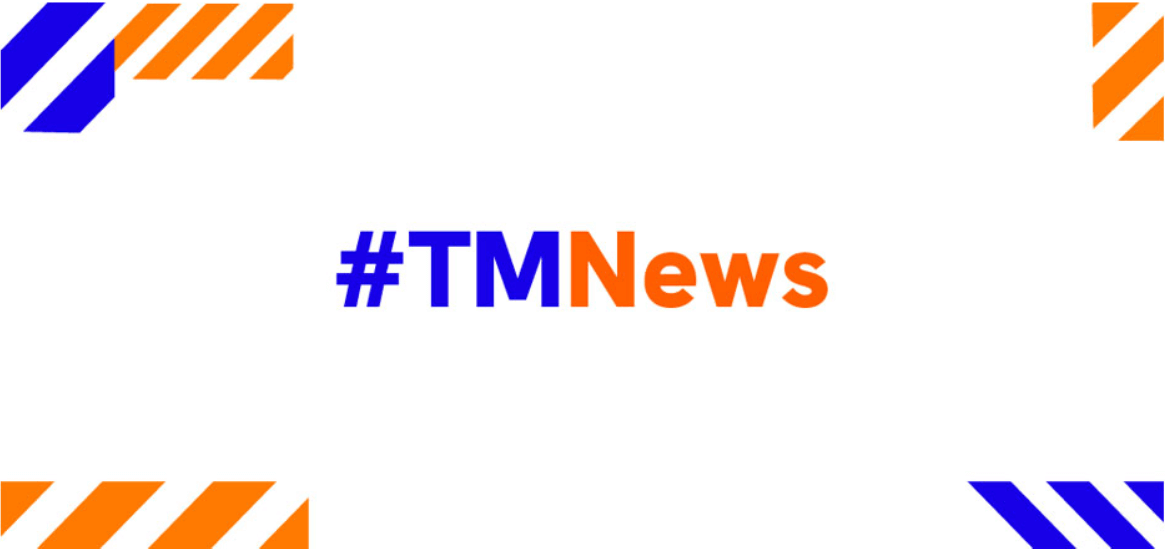 TM DELIVERS LANDMARK 2022 PERFORMANCE (FY2022) Revenue up 5.1% at RM12.12 billion; EBIT up 22.2% at RM2.09 billion; PATAMI up 27.7% at RM1.14 billion
FY2022 Key Highlights (vs FY2021)   ·        Operating Revenue grew 5.1% from RM11.53 billion to RM12.12 billion, with growth across all customer segments and product lines ·        EBIT grew 22.2% from RM1.71 billion to RM2.09 billion, driven by strong revenue growth and improved cost efficiency ·        PATAMI grew 27.7% from RM0.90 billion to RM1.14 billion, contributed by lower financing cost ·        CAPEX investment at 20.0% of revenue or RM2.43 billion, highest in 5 years primarily on growth in fibre service and network expansion ·        Final interim dividend at 7.5 sen per share declared amounting to RM286.6 million, with total dividend of 16.5 sen per share amounting to RM627.5 million for 2022 ·        ESG rating upgraded, FTSE Russell rated 3.6 from 3.1 in 2021; CDP rated 'B' from 'C' in 2021. Both above industry average ·        FY2022 overall performance showed strong results with good trajectory and operational excellence across all lines of business   The financial year 2022 (FY2022) performance, ended 31 December 2022, represents Telekom Malaysia Berhad's (TM) progress of its 3-year transformation programme (2021-2023). Moving into the final year of this transformation phase, TM remains committed to its focus in delivering value to its stakeholders.   Operating revenue grew by 5.1% to RM12.12 billion, from RM11.53 billion in 2021, fuelled by demand in connectivity, solutions and infrastructure. TM continued to strengthen its core businesses across Unifi, TM One and TM Global amidst intensified competition in the market.   Through revenue growth and improved cost efficiency, TM's Earnings Before Interest and Tax (EBIT) grew by 22.2% to RM2.09 billion, from RM1.71 billion last year.   Profit After Tax and Minority Interest (PATAMI) rose to RM1.14 billion from RM0.90 billion, up 27.7% through higher operating profit and lower financing cost.   Capital Expenditure (CAPEX) stood at 20.0% of overall revenue, amounting to RM2.43 billion invested to deliver growth in fibre services, network modernisation and upgrades.   Unifi's continuous growth momentum   Unifi continues its leadership in converged solutions of fixed broadband, mobile services, digital content and solutions for both consumers and MSMEs, recording a revenue growth of 7.5% from RM5.22 billion to RM5.61 billion contributed by increased number of home and MSME customers. Unifi fixed broadband customers grew by 9.3% and exceeded the 3 million mark in 2022. To celebrate this milestone, customers were rewarded with free viewing of all 72 Unifi TV channels for one month, as well as pay-per-view movie discounts in appreciation for their trust and loyalty.     Unifi launched its 5G services in November 2022, offering Uni5G plans to Unifi Mobile postpaid and prepaid customers. 5G will reinforce TM's converged leadership to provide the widest and fastest all-in-one solution for fixed broadband, mobile service and digital content.   Unifi Business' digital solutions continue to boost and support MSME's digitalisation needs from cloud storage, eCommerce hub, cybersecurity and digital marketing, serving critical needs from connectivity to digital solutions, accelerating their business growth.   TM One drives enterprise-grade innovative solutions   TM One reported a 0.5% growth in revenue from RM3.32 billion to RM3.34 billion in 2022, after several years of revenue decline amidst changing market dynamics and competitive landscape. This is attributed to higher recurring revenue and bespoke solutions deployment, as a trusted technology partner for large enterprises and the Government.   Utilisation of data centre space and power have also increased in 2022. The twin-core data centre of KVDC and IPDC have obtained Green Electricity Tariff (GET) from TNB as well as Green Building Index (GBI) and Leadership in Energy Environmental Design (LEED) certifications.   To strengthen its partner ecosystem, TM One launched '5G Sphere' in October 2022 and today counts on over 70 leading technology and smart solution partners to accelerate the co-creation of 5G use-cases. On the other hand, Credence is advancing enterprise's 'cloud-first strategy' as well as developing technologically-skilled professionals to accelerate cloud adoption in Malaysia.   TM Global positions Malaysia forward as a digital hub in the region   TM Global (rebranded from TM Wholesale) delivered a strong performance which made a significant contribution to the overall 2022 performance. TM Global's revenue grew 7.8% from RM2.58 billion to RM2.78 billion, on the back of higher domestic data and international digital demand.   Domestically, TM Global is the preferred partner for High-Speed Broadband Access (HSBA) with the highest new installation in 4Q 2022. Advancing the country's 5G rollout, almost 4,000 fiberisation sites were completed for the year.   Internationally, TM Global closed deals from US-based hyperscalers and Asia-Pacific carriers for its wholesale data centre solutions and international data services, elevating Malaysia as a trusted digital hub for the ASEAN region.     Commentary and Outlook from Dato' Imri Mokhtar, TM Group Chief Executive Officer   "2022 was a milestone year for TM, tracking well in our transformation with growth across our business segments – Unifi, TM One and TM Global, and cost efficiency improvement. The stronger financial position places TM in a position to deliver better value and benefits for our stakeholders – customers, shareholders, partner ecosystem and community.   "TM is committed to continuously invest in shaping a Digital Malaysia through technology that empowers communities, businesses and Government – not just in our core business, but also in new, adjacent growth areas such as cloud, data centre, cybersecurity and platform-services.   "Sustainability will also be a domain we strive to make continuous progress. We have seen improvements in TM's ESG ratings, for example the FTSE Russell ESG score rising from 3.1 to 3.6 in 2022 and also the CDP rating upgrade to 'B' from 'C' last year, both above the industry average. On governance, TM upholds transparency, disclosure and zero-tolerance to all forms of corruption, receiving the Gold Category in the recent Integrity, Governance and Anti-Corruption Award (AIGA) 2022.   "As part of TM's next transformation to become a human-centred TechCo, we announced a reorganisation in December 2022 to streamline our core businesses and subsidiaries under a new entity named TM Technology Services Sdn Bhd (TM Tech). TM Tech is set to become the main operating entity of the Group with effect from 1 March 2023. This new corporate structure will be the catalyst for the next phase of TM's transformation to reinforce its fixed-mobile convergence leadership, further improve operational efficiencies and deliver a more seamless customer experience.   "On the back of our current business momentum, there are new opportunities in the adjacent growth areas but also industry headwinds in terms of regulatory policy and higher technology costs. We are continuously assessing the impact of industry developments and will work closely with key stakeholders towards providing technology that is accessible to all in this digital era."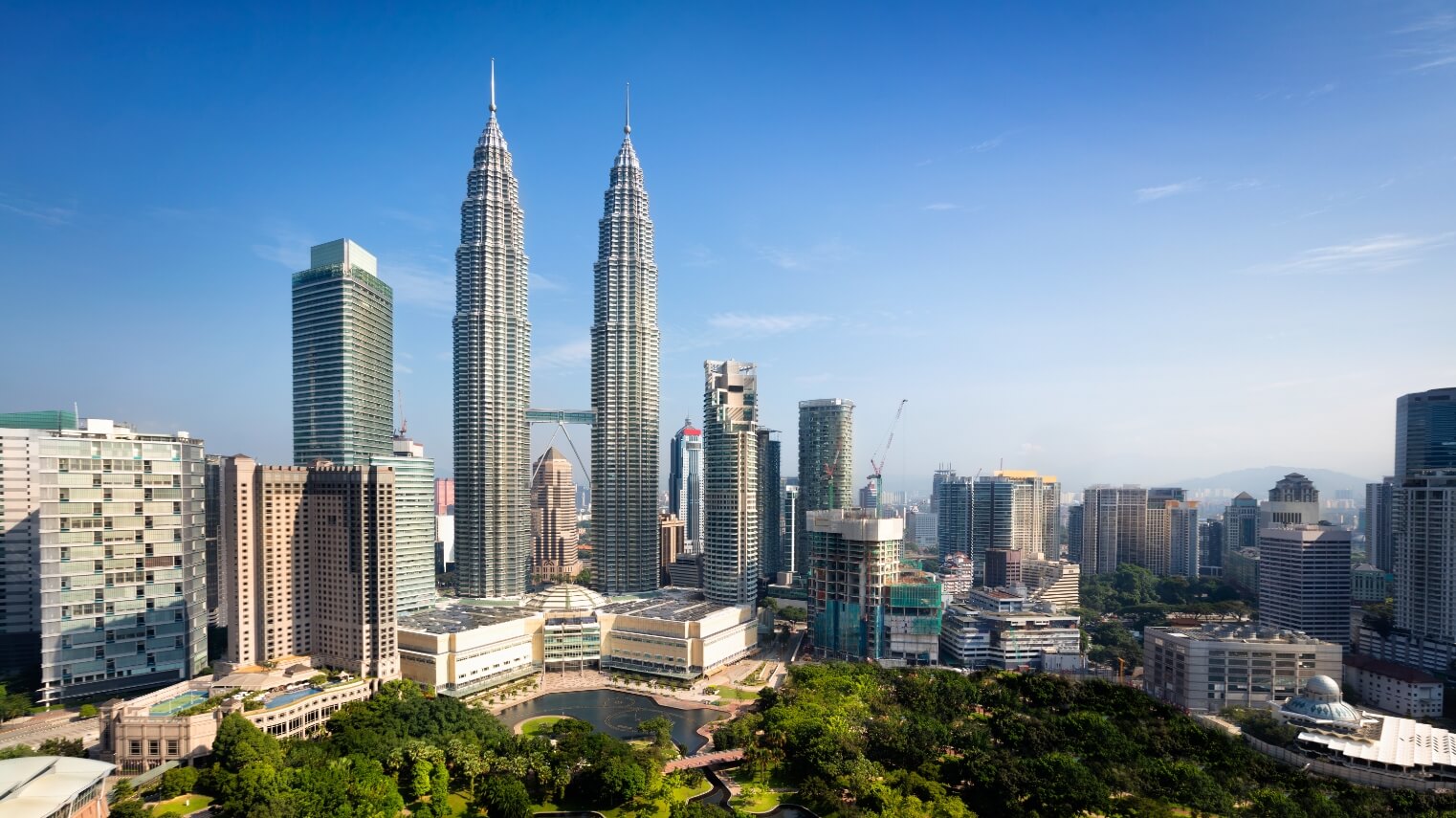 unifi brings the world's most prestigious sports competition - Olympic Games Tokyo 2020 - to all Malaysians for free
​As one of the official broadcasters of the Olympic Games Tokyo 2020 in Malaysia, unifi is bringing this mega sporting event to all Malaysians for FREE for the entire Games period. Airing from 23rd July to 8th August 2021, viewers will be able to be at the heart of the action, all from the comfort of their own homes via unifi TV and anywhere via the unifi PlayTV app. The 17-day Olympic Games Tokyo 2020 kicks off with the Opening Ceremony on 23rd July 2021. The highly anticipated event with over 200 nations participating will feature 33 sports at 339 events, encompassing 50 disciplines taking place across 42 venues in Japan, making it the first city in Asia to host the Summer Olympic Games twice."As the nation's leading converged service provider, unifi always has the people's interest at heart and we are always committed to providing the best experience to all. So, as the official broadcaster of the Olympic Games Tokyo 2020, we are delighted to offer free broadcast of the Olympic Games for all Malaysians to enjoy. We understand that due to the COVID-19 pandemic, the Olympic Games Tokyo 2020 had to be rescheduled to this year and many, especially sports enthusiasts, felt the setback. Hence we want to ensure that every Malaysian now can tune in and catch the actions of our national athletes competing at the Games without worrying about additional subscription costs. Furthermore, they can enjoy unlimited entertainment at home through our unifi TV and anywhere via unifi PlayTV app," said Anand Vijayan, Chief Commercial Officer, Telekom Malaysia Berhad (TM).Sharing this historic moment with all Malaysians, unifi will broadcast the Olympic Games Tokyo 2020 for free on unifi TV at the comfort of your home via unifi Set-Top-Box or unifi Plus Box and anywhere via unifi PlayTV app at no extra cost, for a worry-free and best viewing experience. Throughout the Olympic Games, unifi subscribers can watch all the 33 sports and 339 events on 13 unifi Sports HD channels as below:unifi Sports 1 HD (Channel 701) to unifi Sports 5 (Channel 705)unifi Sports 6 HD (Channel 709) to unifi Sports 13 HD (Channel 716)Meanwhile, for members of the public without a unifi TV subscription, you can still watch the prestigious Games for FREE on the unifi PlayTV app by downloading the app from Google PlayStore and Apple App Store. Existing unifi PlayTV app users just need to log in to enjoy the Games on the app while new unifi PlayTV app users can simply create an account to watch the Games anywhere and anytime through their mobile devices for free.Through unifi's exclusive suite of offerings for the Home, existing customers will get to enjoy an enhanced unifi experience via value-for-money unifi packages bundles with devices. Customers can add on a unifi Plus Box with just RM20 per month to enjoy the live games in a multi-room. To ensure the best Wi-Fi dead-spot free experience for everyone in the household, customers just need to add on from RM15 per month to get a Mesh Wi-Fi.To help you get FREE unlimited entertainment from the Olympic Games Tokyo 2020, visit https://unifi.com.my/tv/packages/unifi-playtv.html to know about when, where, and how to catch every unbelievable moment of the Olympics actions.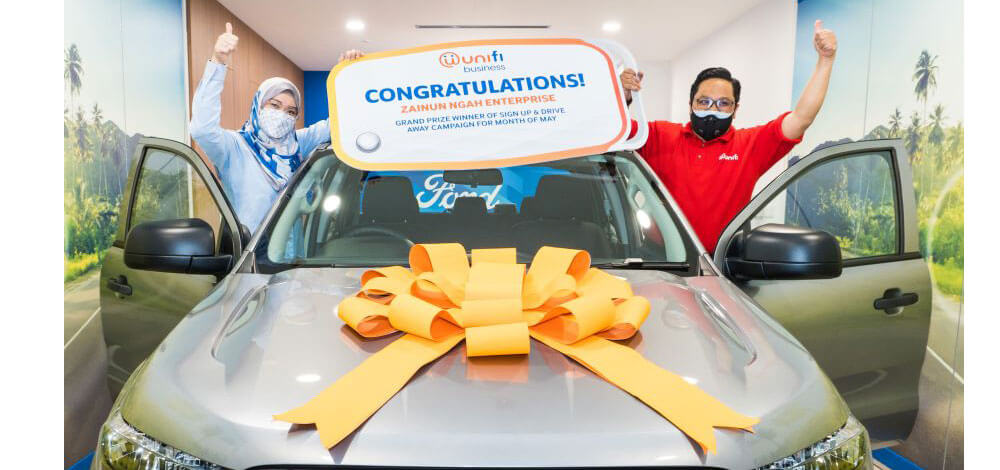 unifi business a boost for MSMEs as economic recovery gains momentum
unifi Business Solutions help MSMEs kick start their online businesses ​As the country's National Recovery Plan gathers pace, many Micro, Small and Medium Enterprises (MSMEs) are ready to take advantage of the re-opening of economic sectors. In this respect, unifi has recently come up with solutions to help these businesses, many of which have transitioned seamlessly into the digital space post-COVID19 pandemic. In view of this, unifi is taking proactive steps to ensure that MSMEs can achieve business sustainability with its innovative offerings. This was made possible by partnering with proven technology partners and Government agencies that understand the needs of Malaysian businesses. With unifi Business Solutions, MSMEs can grow their businesses online and significantly boost sales and productivity at minimal costs through reliable high-speed Internet that comes with an array of tried-and-tested business solutions, including productivity and marketing tools. With solutions that suit the needs of current businesses, unifi Business Solutions have now established itself as the go-to platform for Malaysian MSMEs. This is attributed to its exceptional service, which includes swift, dependable nationwide support and sound, thought-out advice by its team of experienced consultants. For businesses venturing into the digital marketplace, they have the option of signing up with Digital Marketing Solutions where they can enhance their online presence by setting up a website, getting a business listing and securing more businesses with Facebook and Instagram ads. With cari@unifi Premium Listing, businesses are able to reach a wider customer base through postings listing and articles on unifi's cari@unifi marketplace platform. Productivity can be increased by signing up with Microsoft 365, where businesses can have real-time solutions to connect and collaborate anytime, anywhere. Understanding that new businesses might be overwhelmed with the digital marketplace maze, unifi Business, together with partners and Government agencies, offer free digital upskilling classes to MSMEs. Localised webinars by consultants and partners are held regularly to ensure that no businesses are left behind in the journey towards business digitalisation. In addition, all unifi business broadband and mobile customers will enjoy the benefits as a member of the unifi Business Club (uBC) where they will get access to relevant and current content at the uBC portal (https://ubc.unifi.com.my). Here, they can find content such as webinars, talk shows, live chats, events, business tips and articles that can help them navigate the business world. uBC members will also enjoy specialised financial assistance, productivity boosters, digital marketing platforms, tools and community engagement programmes that are tailored to a variety of business needs. Mohamad Yusman Ammeran, Head of SME Segment, unifi said with more economic sectors opening up, many MSMEs have embraced digitalisation to sustain and thrive, after a challenging period owing to the COVID-19 restrictions. "MSMEs form the backbone of our economy and Telekom Malaysia Berhad (TM) and unifi are ever ready to help these enterprises get back on their feet, come back stronger and help accelerate the country's economic recovery," he said. Yusman added that under unifi's current campaign, MSMEs could enjoy up to 50% off savings or get an RM5,000 matching grant for each company, as part of the PEMULIH initiative announced by the Government in June 2021. To encourage sign-ups amongst MSMEs, unifi is also offering exciting prizes under its Sign Up & Drive Away contest. The prizes include nine (9) four-wheel drive (4WD) vehicles during the contest period which will end on 31 December 2021. Other prizes include laptops, smartphones and computer tablets. So far, five (5) 4WD vehicles have been won, including by the latest winners, Zainun Ngah Enterprise and GAP Empire Trading, both of which are in the retail sector. Speaking at the prize giving event to the latest winners recently, Yusman said: "This is an excellent opportunity for local MSMEs to increase their productivity while reducing their operating cost, and at the same time, stand to win exciting prizes. We believe these offerings will help our customers bounce back stronger and help grow the Malaysian economy. We hope they see unifi Business not just as a service provider, but as an integral partner of their business journey." "unifi's online business solutions for MSMEs is in line with TM's support towards the Government's initiatives, such as JENDELA and MyDIGITAL, and fits into the Company's role as the enabler of Digital Malaysia," he added. For more information on unifi Business Solutions and MSME Digitalisation grant offerings, please visit www.unifi.com.my/business/smegrant.