PROTECT TM!
If you are aware of any misconduct, please contact
Ethics Line 1800 88 2377 | Email : ethic@tm.com.my
Corporate Liability Provision
Following Section 17A of the Malaysian Anti-Corruption Commission Act 2009, TM would like to share the understanding of Corporate Liability Provision which was enforced on 1 June 2020. This is especially relevant as any corrupt act committed by employees, vendors or partners can cause TM to be prosecuted and punished. Below is information that clearly explains what it is, and the steps needed to be taken to ensure that corruption is prevented.
WHAT
Entails any new law provisions from Section 17A of Malaysian Anti-Corruption Commission Act 2009 (MACC Act 2009) and any provisions approved by Parliament on 5 April 2018.
WHEN
Enforced as of 1 June 2020.
WHO
Any officer/employee and partner who is part of a commercial organisation and commits a corrupt act on behalf of their commercial organisation.
HOW
If a person associated with a commercial organisation corruptly gives/agrees to give/promises to offer any gratification for the purpose of obtaining/retaining business or advantage in business conduct.
The fine is not less than ten (10) times the sum of the value of the gratification or one (1) million ringgit (whichever is higher), or;
Imprisonment of not more than 20 years, or;
Both
All officers/employees and business partners must understand and have a crystal-clear understanding about corruption and TM must implement adequate procedures to prevent corrupt practices as stipulated under the Ministerial Guidelines:
UNDERTAKE CONTROL MEASURES
SYSTEMATIC REVIEW, MONITORING & ENFORCEMENT
DEEP DIVE INTO OUR CODE OF CONDUCT TO GAIN MORE IN-DEPTH INFORMATION
Get the ins and outs of all the ethics and compliance policies in a comprehensive manner.
TM Code of Conduct & Business Ethics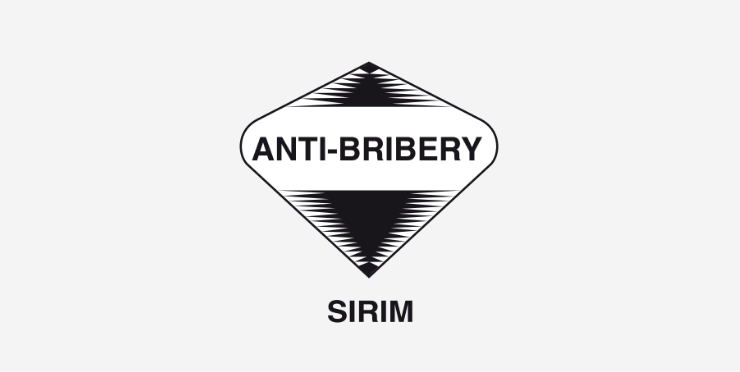 ANTI-BRIBERY MANAGEMENT SYSTEM
We are certified with the MS ISO 37001:2016 Anti-Bribery Management System, as attested by SIRIM QAS International Sdn Bhd and IQNET to help us strengthen our compliance and governance.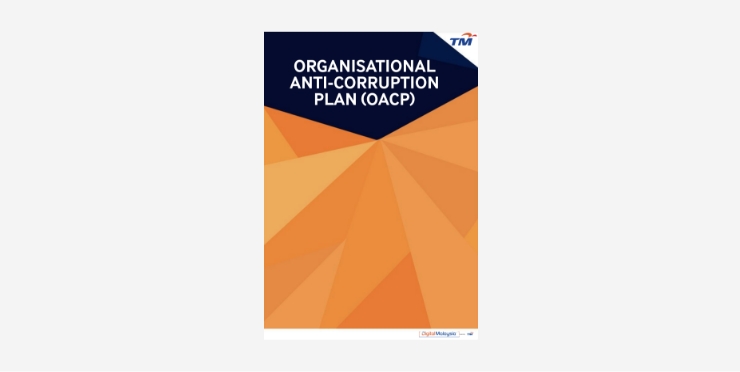 ORGANIZATIONAL ANTI-CORRUPTION​ PLAN (OACP)
Five years anti-corruption plan to strengthen integrity and governance practices in TM.​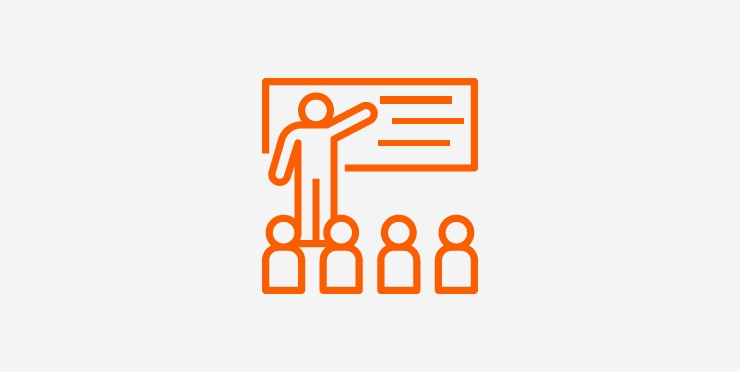 AWARENESS & EDUCATION
​We continuously educate and remind our employees and business partners on ethical practices while doing business via classroom sessions, e learning, webinars and mass programs.​
ethics & integrity policies

Anti-Corruption Policy
In fighting bribery and the like, TM Group adopts a zero-tolerance policy with a top-down approach against all forms of corruption, whether directly or indirectly.

No Gift Policy
TM prohibits the use of gifts, entertainment and corporate hospitality to influence business decisions unethically to prevent bribery and corruption.

Whistle Blowing Policy
To take preventative measures, TM introduced a safe platform for employees and partners to express concern about improper conduct that affects TM.
Below are key governing documents intended to help everyone understand our obligations and maintain our compliance.
Downloads
Code of Conduct and Business Ethics (CBE)
This Code acts as guidance to help resolve any legal and ethical issues when conducting business, while also outlining the standards of behaviour expected of the Board of Directors, Management, Employees and all Business Partners of TM Group in line with TM's vision and mission and core values.
Downloads
Organisational Anti-Corruption Plan (OACP)
This is a new initiative to strengthen controls and monitoring of Corruption, Integrity & Governance risks and as a defence towards compliance with Section 17A of MACC Act 2009.
Downloads
Anti-Corruption Guide
This sets out the policy statements and guidelines in relation to improper solicitation, bribery and other corrupt activities and issues that may arise during business.
Downloads
Integrity Pact
This booklet explains the various stages within the end-to-end TM procurement approach where each and every TM employee involved from all divisions and units are responsible to execute.
Downloads
Procurement Ethics
The document outlines the principles, addresses the fundamentals of the Code of Conduct and Business Ethics (CBE) in TM procurement activities, and extends its reach to all subsidiaries too.