Driving our
sustainability agenda
"At TM, our goal is to use technology to empower communities, businesses, and Government to shape a Digital Malaysia. This is part of our commitment to nation building and sustainable development, prioritising positive impacts with every business decision
As we continue to advance our sustainability agenda, we remain steadfast in our dedication to serving all our stakeholders as we accelerate our transformation from a leading converged Telco into a human-centred TechCo."
Tan Sri Mohammed Azlan Hashim
Chairman
Imri Mokhtar
Managing Director/GCEO
A forward-looking
strategy
As a human-centred organisation, we view sustainability as a key aspect of our value creation story. We are motivated to improve the lives of every person that interacts with TM; beyond generations, boundaries and stakeholders. We bring together purpose, business, customers and people to establish a well-rounded strategy that targets all facets of everyday life.
Our sustainability approach rests upon four key pillars:
BUILDING A DIGITAL MALAYSIA
A strong focus on providing innovative and inclusive technological solutions to foster truly Digital communities in every corner of the nation.
Protecting the planet
A step towards optimising the supply chain through environmental standards to save costs and mitigate climate change effects in one swift move.
Putting people first
To create an inclusive and nurturing work environment that builds our employees' careers, empowers our suppliers and upskills surrounding communities to succeed.
Strengthen
-ing our integrity
Where a culture of ethics and transparency is celebrated and extended in the government and regulatory standards spheres.
Our roadmap for the future
---
2022
Minimum of women representation in Board
---
2023
2024
Carbon emission reduction
(via Reduce & Offset approach)
---
Of mega suppliers complied with ESG
---
2025
Premises with high-speed internet
2030
Carbon emission reduction (via Reduce & Offset approach)
---
Mid-Tier suppliers complied with ESG
2050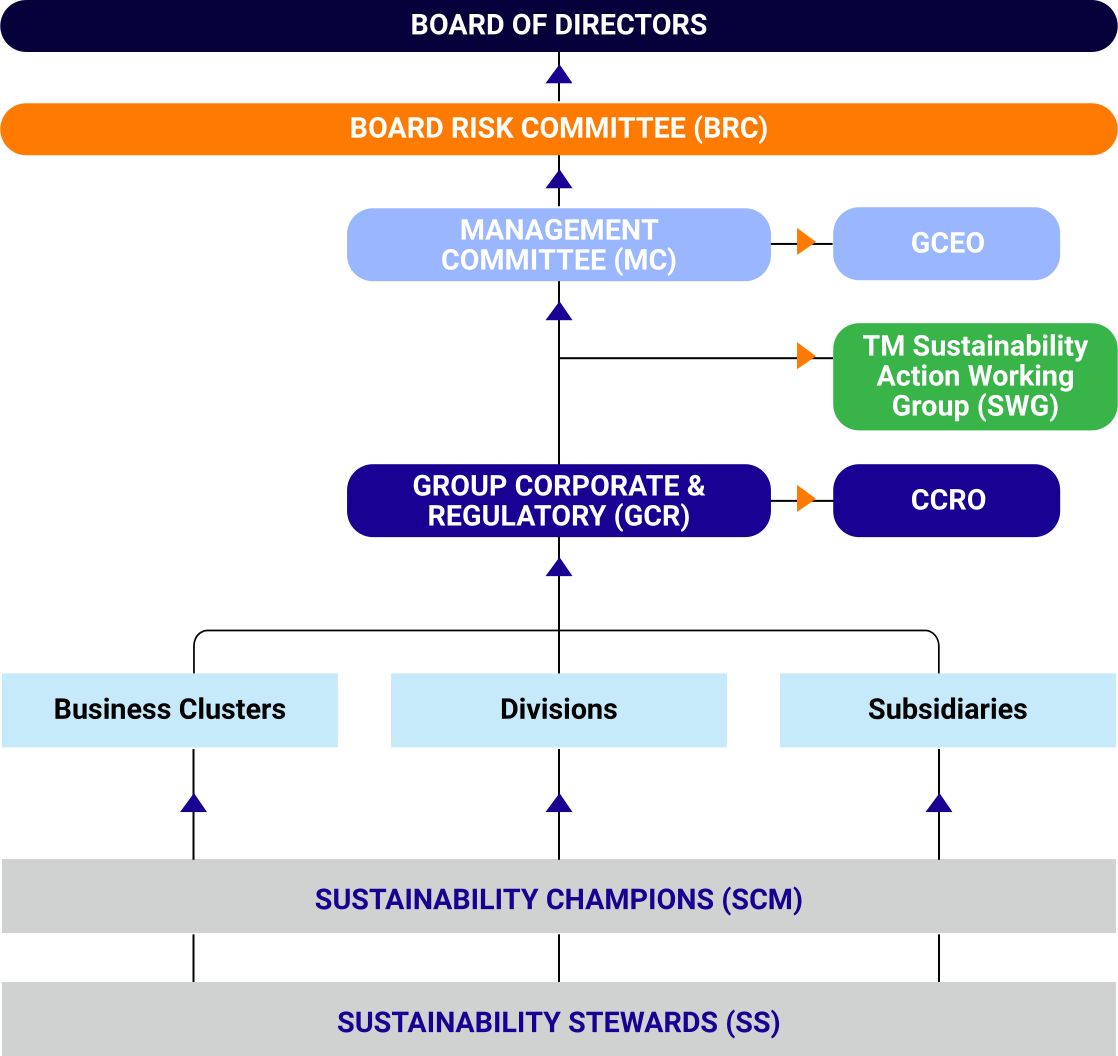 Legend